PERSONAL STYLING SERVICES, EMPHASIS
PERSONAL STYLING SERVICES, EMPHASIS ON THE PERSON.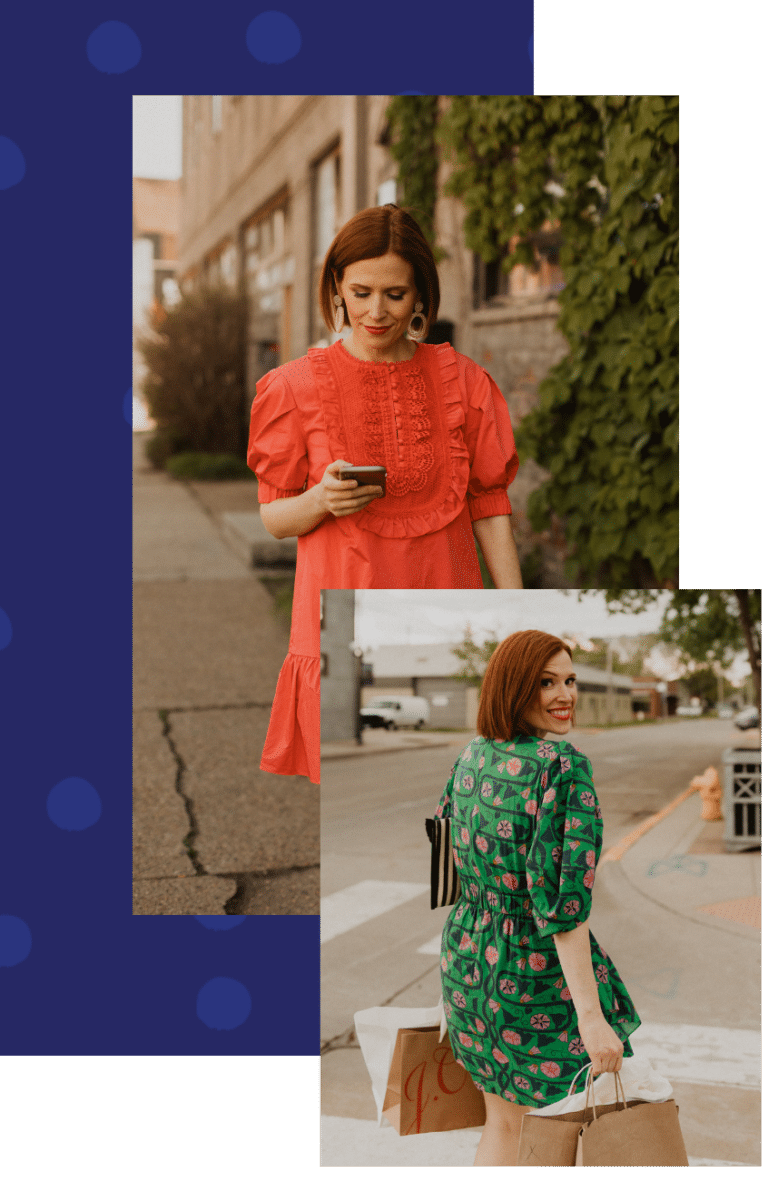 AMAZING GRACE STYLING CURATES YOUR CLOSET TO HELP YOU FEEL CONFIDENT, IN CONTROL, AND READY TO ACHIEVE YOUR PERSONAL AND PROFESSIONAL GOALS.  
If you:
Are haunted by "good deals" on clothing that you couldn't pass up, but don't like to wear 
Know and love your #styleicons, but the contents of your closet couldn't be farther from your #stylegoals
Prioritize excel spreadsheets, the dishes, and even calling the cable company above dragging yourself to Nordstrom for the fruitless shopping experience you've come to expect
You deserve an upgrade.
Style has the power to change your world, 

so that you can go out and change the world.
The more grounded, confident, and creative you feel, the more you can truly embody your greatness. You can increase your audience, land your dream job, and feel like a total babe in the process, just like thousands of my clients.
Drawing on 12 years as a stylist with a background in politics, Amazing Grace Styling curates a closet that feels totally, unabashedly you. 
Whether you:
I'll work with you to finesse your style, curate your closet, and make a plan based on your needs.
Because you're busy building your empire, everything we do together is virtual. I handle all the details from sourcing unique pieces from all over the world, to speaking with salespeople, to walking you through your Worthy Wardrobe from tops to bottoms.
Working with me eliminates:
Instead, you'll receive unique, beautiful, well-made (and well-fitting!) clothes that make you feel like Lizzo.
Good as hell.
Because that's my secret skill: figuring out what you'll love, so you can go do what you love.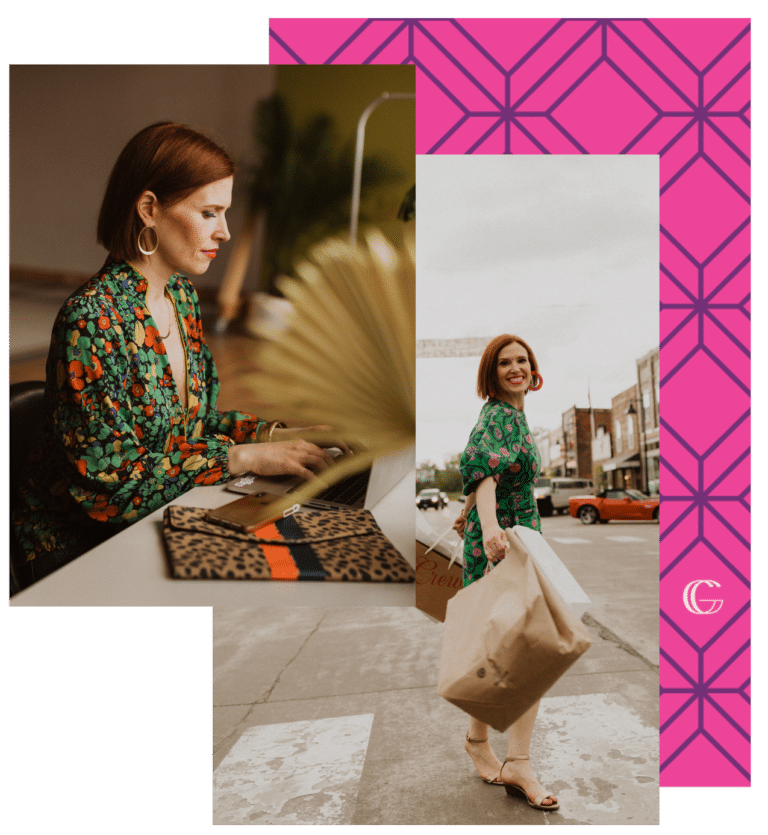 After working with me, my clients have successfully:
WHAT'S IN WORTHY WARDROBE?
WHEN YOU WORK WITH AGS YOU RECEIVE:
01.
A 90-minute closet consultation to see what you already own and love, how to find your style, and where we can fill in the gaps
02.
A virtual Look Book, where I'll compile potential options
03.
A Style Walk-thru where I'll explain each and every one of your suggested pieces
04.
30 days of Voxer support to answer questions and gossip about The Crown
05.
Access to unique and bespoke pieces from all over the world
06.
Deep knowledge of fashion trends and timelessness for standing out, and for staying classy
07.
Emphasis on high quality pieces that will last for years (and years) to come
08.
Help with measurements to make sure your new pieces will feel as good as they look
09.
Packaging everything you purchase
10.
Shipping items to you
11.
Returning items if necessary
12.
Troubleshooting any issues that arise with your new pieces
13.
Speaking with salespeople on your behalf, and staying on hold for as long as it takes!
14.
A 60-minute follow up call once you've received your new looks, to talk about fit, flare, and how everything coordinates with what you already own and love
15.
Advice on styling new items with pieces you already own
And it's all virtual, because you're busy being a boss, and you shouldn't have to take a day off to dress like one.
I OFFER 3 PACKAGES THAT INCLUDE ALL OF THE ABOVE.
Perfect for photo shoots, a huge interview, your future dream vacay, or even — as one client requested — "a preppy and sassy golf outfit." I love seeing what my clients come up with for this one — so let's get creative!
We'll shop for Spring, Summer, Fall, or Winter. You can expect a curated wardrobe that is totally personalized to your wants and needs.
My most popular package includes a full year of styling, and truly revolutionizes your wardrobe. You can expect:

Looks for all 4 Seasons — Spring, Summer, Fall, and Winter

Looks for up to 4 Reasons — at any point in time during our year together

and of course, a year of access to me on Voxer as we build the Worthy Wardrobe of your dreams!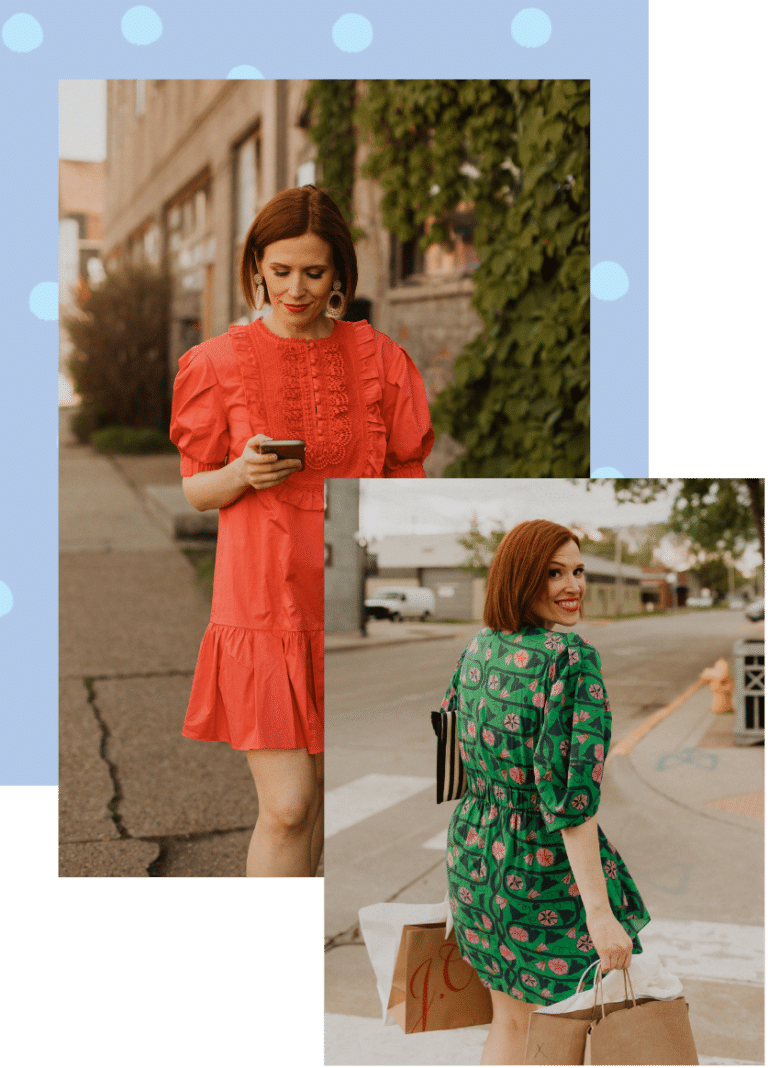 Why do I need a Worthy Wardrobe?
I've heard a lot of excuses over the years for choosing not to invest in yourself.
But when looking and feeling good are so linked, I believe there's no time like the present to fully embody your greatness and present the you that you're proudest of.
So my question back to you is, why don't you think you're worthy of a wardrobe that makes you feel excellent?
Maybe you're still not convinced? HERE ARE SOME
Frequently asked questions
and arguments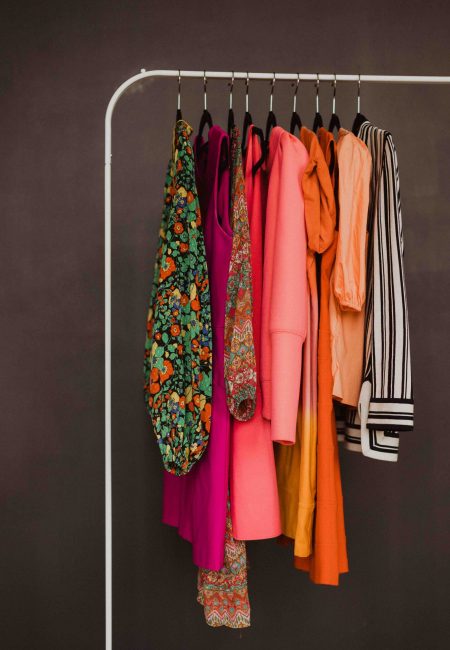 "I feel like this increased confidence has given me a boost on my Zoom and Webex calls. Since [working with Grace], we have increased our business pretty significantly— adding five new major projects to our portfolio."

"I love the way I feel with my new clothes! I love everything in my closet and sometimes have trouble picking out what I want to wear because there are so many options."

"I'm thrilled to have a look that embodies my personal style and also connects with my ideal clients."

"Grace not only selected a range of items that felt like what I *wanted* to pick out for myself (but didn't have to!), she also helped me hone in on my personal style. Now, I can shop with ease because I have a much better sense of fit, proportion, and most importantly, what I really like!"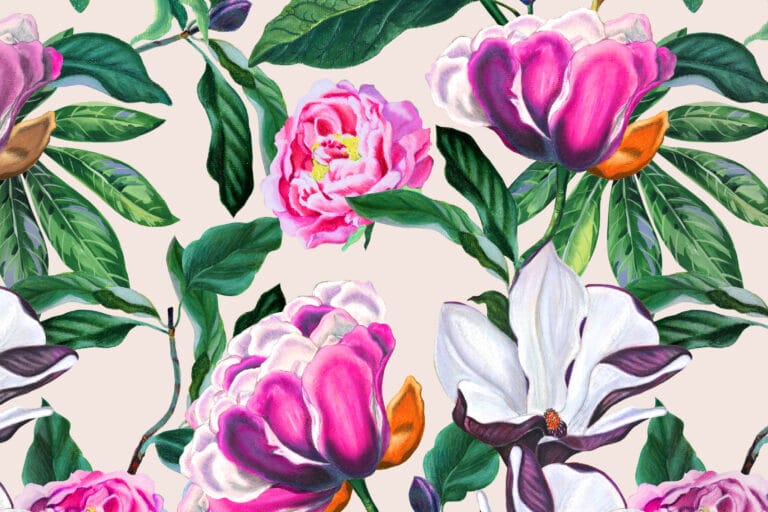 I believe that every woman is worthy of a wardrobe that makes them feel as spectacular as they are. As women, we are so good at coming up with excuses for prioritizing everyone but ourselves. We set hurdles to clear before we can splurge, but after we clear them, we move the bar.
Whether you're raising your prices, just about to make partner, or have finally upgraded from side hustler to CEO of your own real gig, your style tells a story. 
It's time to align your look with your goals.
You already act like a boss. You deserve to dress like one.